Welcome to The Cumming Faire Store, where dreams take shape and imagination knows no bounds. Our philosophy revolves around curating a collection of repurposed furniture, decor, and fashion that not only embodies elegance and uniqueness but also stands as a testament to our commitment to sustainability and the preservation of our planet.
Founded by two passionate individuals, Beth and Vernon, who share a deep love for their local community of Cumming, they embarked on this journey with a vision to create a haven where sophistication meets conscious living.
As long-time residents, they take pride in supporting local artisans, businesses, and creative minds, ensuring that each item showcased in our store reflects the rich history and heritage of the area. At The Cumming Faire Store, we invite you to join us on this extraordinary voyage, celebrating the beauty of repurposed treasures and the spirit of responsible consumption, all while embracing the magic of turning something old into something captivatingly new.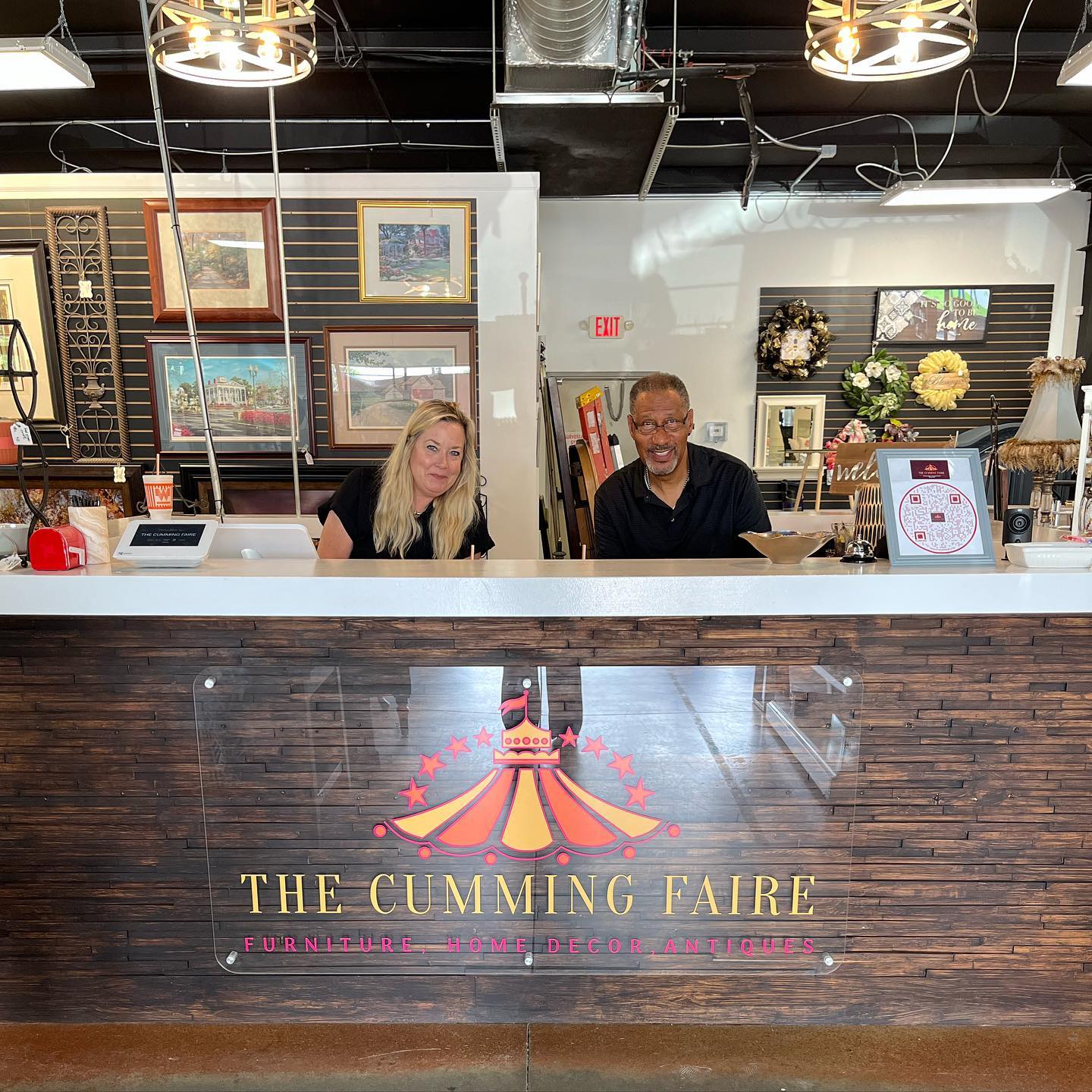 What Our Customers Say
Best new place in town to shop and find all your home decor needs.